Happy Friday! I hope all of my student, teacher, and professor friends out there have been enjoying Spring Break! :-) For those who, like me, aren't any of the above, I hope you'll soon be able to take a vacation, too!
Thank you so much, everyone who joined in the
Feelin' Lucky Giveaway Hop
fun and entered my contest! The winner is:
Kristina P.!
Congratulations!!!
I'm being interviewed today as part of Elise Rome's
2nd Annual March Madness Blog Party!
Find out why writing romance novels is so important to me, what I love most about being part of the romance community, and more, then enter for a chance to
win
a signed copy of
Night Reigns
+ Immortal Guardians swag. :-)
You can find the interview and contest
HERE
.
––––––––––––––––––––––––––––––––––––––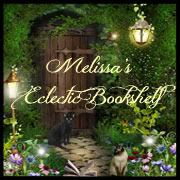 Also, I'll be guest posting over at
Melissa's Eclectic Bookshelf
on Tuesday, March 20th. The title:
"Who's Your Second?"
I had so much fun writing this post because I got to look up lots of pictures to ad to it. :-) So drop by, take a walk through fictional history, and get to know some great vampires and their human assistants, then enter to
win
a signed copy of
Night Reigns
+ Immortal Guardians swag. :-)
And now it's time for
Favorite Quote Friday!
Today's selection is taken from
Night Reigns
, the second book in my Immortal Guardians series, and is spoken by the hero:
"What the hell are you doing to my cat?"
~ Marcus ~
Poor Slim (the crazy kitty). LOL!
Have a wonderful weekend!
Dianne